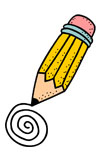 RIMS BIZZSERVE PRIVATE LIMITED Services – Offering Customized Solutions to Transform Your Business
Your growing business needs the best support of expert professionals to sustain in an online world. RIMS BIZZSERVE PRIVATE LIMITED fully realizes this and works with the best of its capabilities to help you transform your business. If you want your organization to be known name and stand from the rest of the crowd, then we do it all. We provide the assistance to create a brand for your company.
Our services such as the Graphic Design, Website Design, Web Development, Mobile App Development, Web Hosting, SEO Services, CMS and E-Commerce Development are very inexpensive when compared with the other companies in India and USA. We give a personalized attention to those businesses that desire to be on the top and achieve success. By using the various other additional activities such as strategized planning, targeted research, preparing a well-detailed report and modern techniques, we are certainly a potent company that you can really bank on.
At RIMS BIZZSERVE PRIVATE LIMITED, our primary objective is to provide the result oriented targets. Providing the best services in India with years of rich experience and outstanding team of professionals is our forte. We pay an utmost devotion towards creating a brand value for your business.
If you really want to touch the pyramid of success and shape up your business and get the result oriented service, then do not look around anywhere as RIMS BIZZSERVE PRIVATE LIMITED is there to help you.